Karen Miller and Karen Peterson have known each other since the second grade, growing up in the farming town of Santa Rosa, California. Karen M. had already visited Africa three times and this started getting her friend's attention.

My friend Karen was planning her fourth solo trip to Africa. She tried to explain what it was that hooked her from the first trip, but nothing prepared me for the African Bush Camp experience. Instead of passively looking at historical European architecture, I was completely immersed in my natural surroundings without sparing a single modern convenience.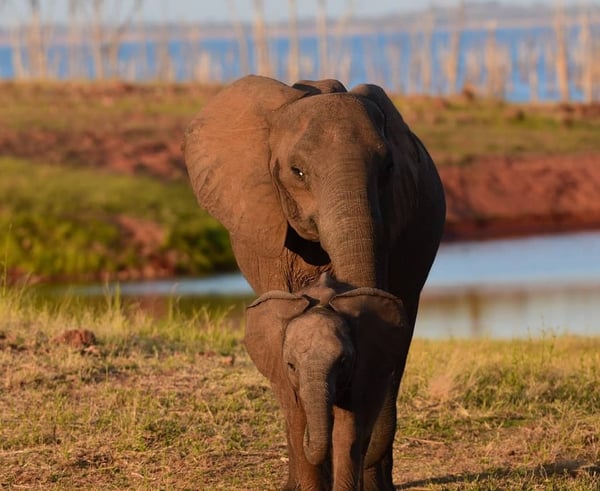 Photograph by Karen Miller
They spent 3 nights each in four African Bush Camps properties in Zambia and Zimbabwe, Thorntree River Lodge, Somalisa Camp, Bumi Hills Safari Lodge, and Nyamatusi Camp. All vastly different landscapes offering unique wildlife experiences.
Karen Peter said that nature provided a dramatic performance that you'll never see on stage, while our guides educated us about each species traits and behavior, and how their lives were intertwined in fascinating ways. It was an interactive experience at every level – from sunrise game drives to sundowner G&Ts.
Connecting at a human level with the locals who work at African Bush Camps, learning about their lives and their families, each camp was a new home. I witnessed nature in a way that I've never done before. Karen and I started planning our next trip to Africa on our way home. I can't wait to go back.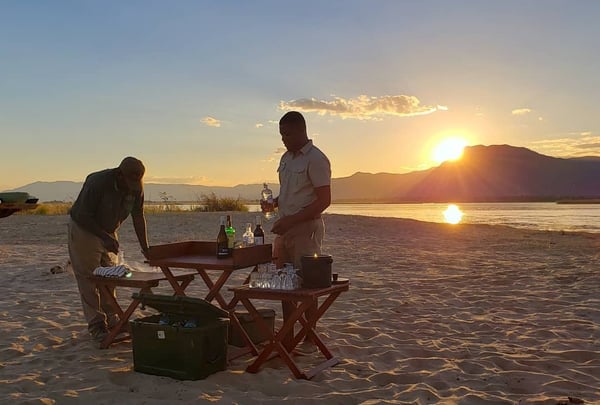 Photograph by Karen Miller
Karen and I grew up together and it was her first time to Africa, we both loved our experience. I had been telling her she deserved to take a fabulous vacation with me! She is still working and I am retired but she finally decided to join me on this, my 4th trip to Africa. I was thrilled that I could finally experience a safari with a friend. It was definitely a bonding experience, although we had a pretty tight bond to begin with.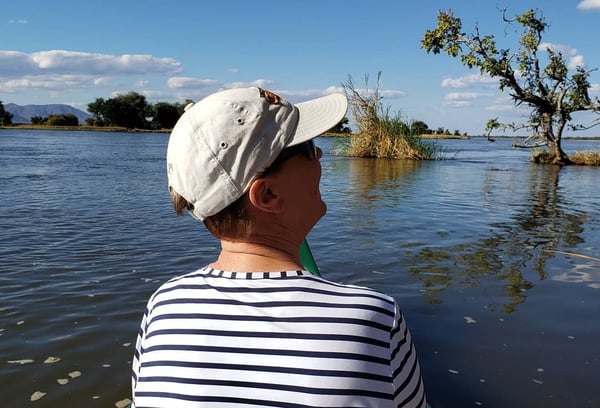 Photograph by Karen Miller
I can't say enough about the accommodations, the meals, the special people who work in the camps. All of the camps were unique and offered different experiences. Our guides were all very experienced and knowledgeable. Besides the fabulous sightings, we visited a health clinic built by ABC Foundation in the Zambian community of Maunga. We visited a school building in Mola village built by ABC Foundation. These visits enriched our experience and added to our knowledge of the hardships and challenges facing the local communities.