James and Kathleen, who've been together 8 and a half years made it official while staying at the beautiful Nyamatusi Camp in Mana Pools. It was their last stop on a month long trip through Africa all the way from North of Tanzania down to Zimbabwe.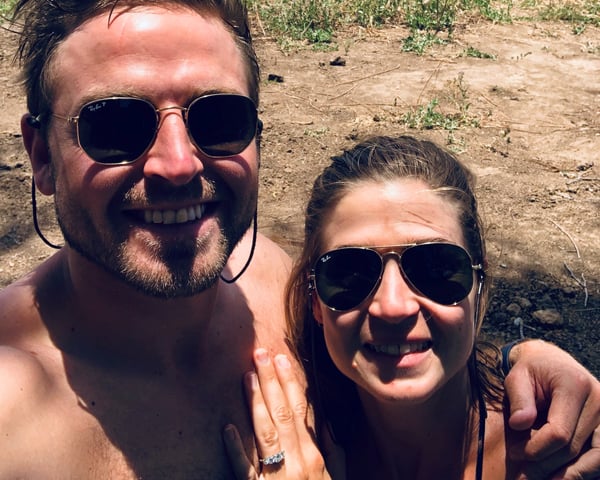 James said that he was strangely calm when he popped the question, he'd been carrying the ring in his bag over the past month and as they sat on their deck, with their feet in the pool overlooking the Zambezi River, a lions roar in the distance, the moment was perfect and he popped the question, James said "it went down perfectly."
The camp had set up a romantic and private champagne dinner for the two of them on their deck. James told us, "The whole team was amazing, they were subtle in their approach to making it a surprise which I loved and they could not have made our stay any better, the private dinner in our room was breathtaking! Each and every staff member went above and beyond to make our stay a bucket list experience."
We wish these two all the best for the future and we hope to see you soon for the honeymoon or anniversary!