David Attenborough says, that 'an understanding of the natural world and what's in it is a source of not only a great curiosity but great fulfillment.' This is our aim when sending families into our camps. We want to ignite a sense of curiosity in the wild world and teach them about all the weird and wonderful places and animals and in the process families form bonds with each other and the natural world. The Rudolph's were enthusiastic to share about their trip to Khwai Tented Camp, Thorntree River Lodge and Somalisa Acacia and they even put together this wonderful video about their trip. We can talk for days, but what's better than getting it straight from the mouths of babes (and mom):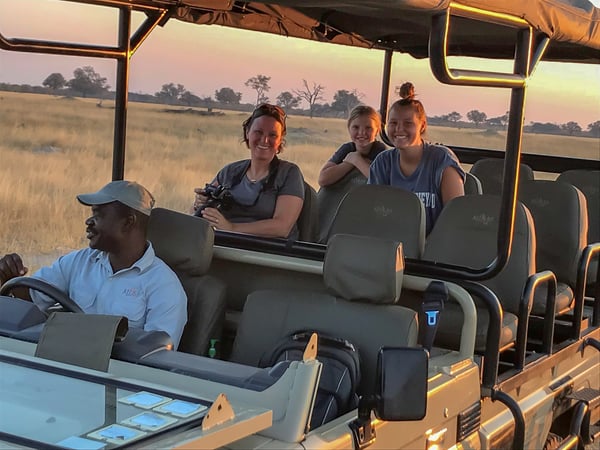 Maura Rudolph, Mom
"I am still on such a high talking about our Experience - and it was 6+ months ago - I think I will still be on a high from it for life! It was so incredible to live "in the bush" with animals around every corner. As a Mom travelling with 2 daughters, we felt extremely safe the entire time - the travel logistics between camps were absolutely seamless. Meeting people at meals from around the world and hearing their stories was an extra bonus. It made it special to me that they both really appreciated and understood what an incredible opportunity we had to experience and see so much in 9 days. The staff at each place was amazing as well and added to the complete experience - especially the 2 birthday celebrations. And that all 3 of us have a much deeper appreciation for the wildlife we saw as well as the communities in those areas. When we left, Ally gave her sneakers and several clothes items & candy to our guide to give to people in the community and was proud to be able to share with them."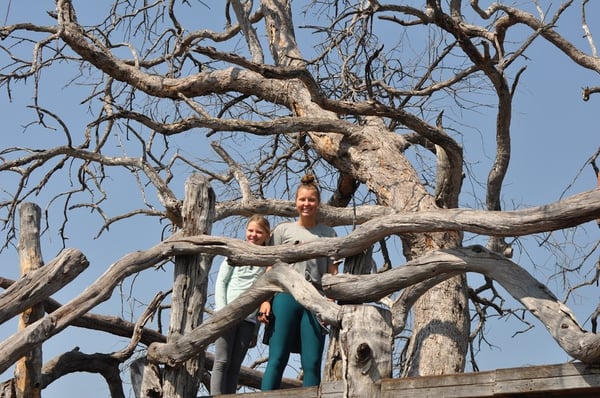 Erin Rudolph, 9
"Africa was the most beautiful place I have ever been to. One of my favorite things was the animals -especially the elephants. My favorite experience with the elephants was in Zimbabwe when you could sit on the chairs and look out at the waterhole during siesta and most of the time elephants would come and drink right in front of you. In Africa I always knew I was safe when I was with a guide. One of my favorite experiences with a guide was every time when we stopped for a drink break, one of the guides, Michael found an orange Fanta and exclaimed "FANTAAAA!" It was very funny. Those were some of my favorite experiences from Africa and I would definitely go back anytime!"
Ally Rudolph, 15
"Parts of the world that I never thought I'd have the opportunity to see and wildlife I never knew existed showed me there is more in life. It inspired me to travel and live life to its fullest every possible chance. It was a great family bonding experience and we grew closer from sleeping in the tents to seeing all the beautiful nature. It was the trip of a lifetime that I will cherish forever and share with the next generation. One experience of the many that is particularly fond to me is where we were in the Mokoro and we had the privilege of watching the elephants interact from a different perspective."