While it's difficult to know when lockdown restrictions will change, we are keeping ourselves well informed about the trends and engaging in conversations with experts so we can bring you the insight you need. In our recently launched Safari Talks unscripted LIVE show, we have engaged with experts about topics including conservation, photography and the future of travel. African Bush Camps (ABC) is currently in a 'hunker down' period, however, we look forward to welcoming guests back to our camps later in the year. As things feel uncertain, we thought we would lay out some expert backed research to give you something a bit more tangible - so you can plan your trip with confidence.
What we are doing during this quarantine time? Read here.
'The New Normal'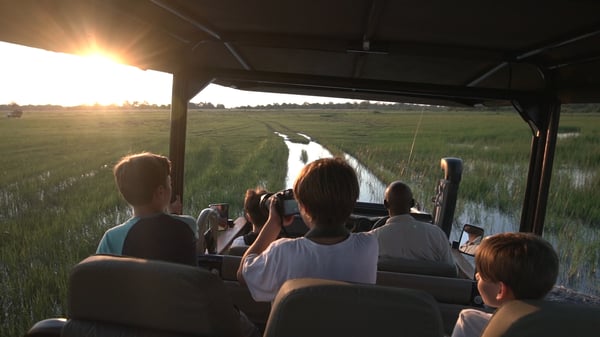 We're navigating new times right now, everything around us is changing and we expect that there will be a 'new normal' when quarantine is lifted. Businesses are pivoting and adapting quicker than ever before, but behind the brands are people with a great sense of empathy and flexibility. As a traveller, you are adapting too. Customers are offering help and support to businesses in need to keep our economies and, vitally, tourism alive. In 2019, 10% of Zimbabwe's GPD was generated by tourism and tourism-related business and in the safari industry much of this revenue is pumped back into community and conservation projects.
Visit our Foundation website to find out about the interconnected relationship.
Time is a luxury that we have been awarded during this period. Planning a holiday is usually fun, but with all the added stresses that we all face at the moment, doing it well can be difficult. Our experts are here to give you peace of mind and put together your perfect holiday so you can focus on dreaming about the luxury of wide-open spaces and Africa's amazing wildlife.
When?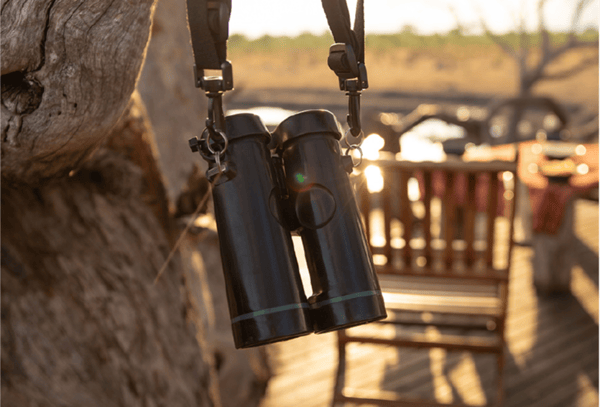 Unfortunately, no one knows when leisure travel will resume. In this time, we are depending on governments to make calls for the safety of their citizens and this unfortunately means travel bans are preventing movement. Although our expert consultants are keeping up-to-date with the daily travel news, any advice given now has to be given with the caveat that things are changing day-to-day.
But for now, we do recommend you look towards the end of the year and early 2021 for travel. This is what many experts see as the 'normalisation period'. You will also be able to move your booking to a future date with no further costs if travel is still limited. Hopefully, this will give you the peace of mind to book your dream safari. Insiders tip: if you are looking to travel next year - book now before the 2021 rates have been released.
If you're looking to book in the beginning of the year we offer Secret Season special rates between Jan - March where you can save up to 45% off your safari! The green or 'Secret Season' is a magical time of the year to travel; the riot of colours is perfect for photography, all the baby animals, and the short, but life-giving thunderstorms.
For more information about Secret Season read our blog here.
June - September 2021 may be a perfect time for families looking to book next year's bucket list vacation. We believe this is when school terms will have normalised and families will need a well-deserved break! One thing that hasn't changed is seasonality in the wilderness, which is why June to October remains our peak season. This is when the bush is dry resulting in better visibility and more concentrated water sources. Animals therefore congregate around the water and the shorter grass makes it easier to spot wildlife.
We are seeing a trend in travellers postponing their 2020 trips to 2021. This means that availability is filling up. Booking sooner rather than later is recommended, so take the plunge.
For more, read our blogs on the best time to travel to Zimbabwe & Botswana.
Why ABC?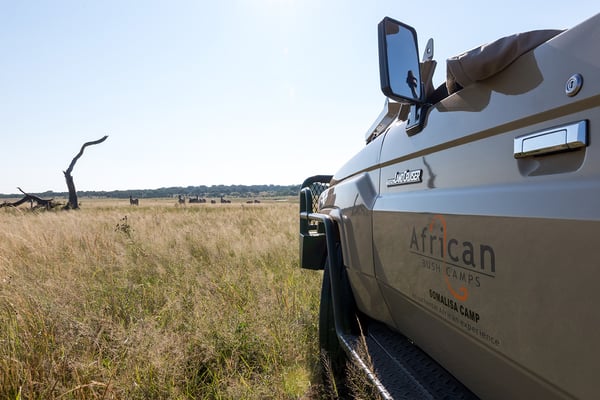 At African Bush Camps (ABC) we offer our consultation services entirely free of charge. An enquiry costs you nothing. In fact, at this point even booking your safari will cost you nothing! We know that booking in these uncertain times can feel like a risky undertaking, which is why we are offering the ability for you to book now, and only pay in August of 2020. You will also be able to move your booking to a future date with no further costs if travel is still limited.
As part of this 'new normal', we believe there will (and should) be a stronger shift towards responsible travel - travel that makes a positive impact to the area, it's wildlife & people. At African Bush Camps we've always been dedicated to these core aspects which drive our business.
Why Africa?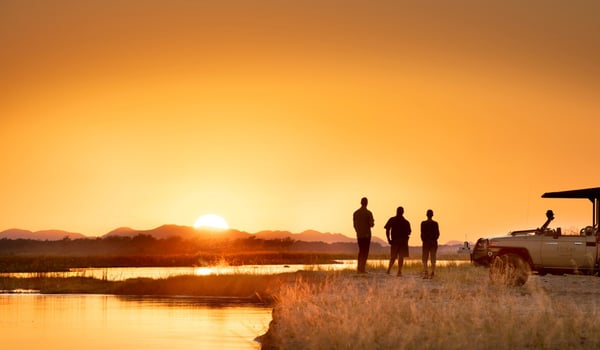 Once travel is possible again, urban places with swarms of people will be avoided, at least for a while. Africa remains a 'low risk' travel destination, offering endless space, open-air activities and dining, private accommodation, and low people densities. Many will seek wide open spaces once they are free of their four walls and with our private accommodations and our exclusive conservation areas, you get to experience the luxury of freedom and space.
The Main Reasons Africa Should be your First Travel Destination Post-COVID-19:
Low people densities
Away from cities, which act as major disease epicentres
Private accommodations
Widely spaced, largely open-air dining
Open game viewers and outdoor activities
High staff to guest ratios which means greater than average ability to clean germs
Active incident reporting systems in place, and backup from medical support teams (needed for core business because of location of operation and useful to repurpose for real-time medical risk assessments)
Presence of camps and in turn guests in national parks helps in safeguarding wildlife and minimising poaching
Safari tourism benefits community, conservation & education in the areas of operation
The Future of Travel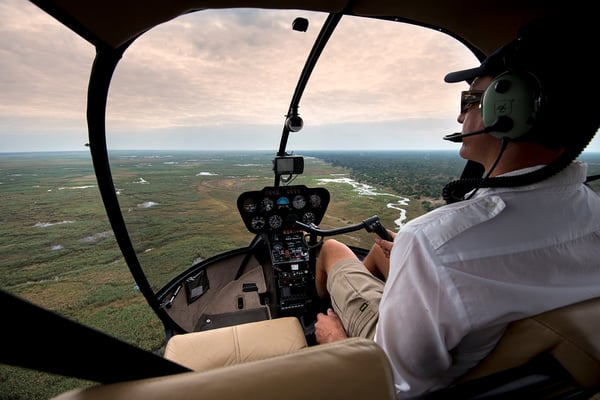 Before lockdown was announced, it was impressive seeing the quick reaction of so many airports, governments and industry leaders beefing up their testing and sanitation facilities. With this given 'extra time' to prepare, our camps will be equipped for internal critical actions to ensure safety and sanitation are adhered to.
For more from industry experts, take a look at the discussion had on our LIVE show 'Safari Talks' with our Founder, CEO & Professional Guide, Beks Ndlovu along with two other industry specialists; Juliet Kinsman, a leading luxury and sustainability writer and editor and founder of sustainability consultancy BOUTECO and Nigel Nicoll, President & Company CEO at ATTA (African Travel & Tourism Association), the trade association that promotes tourism to Africa from all over the world. The panel along with facilitator Sachaba G, delve into hot topics such as the change in Africa travel in the short to long term, how long recovery process will be and the positives to come from this situation. Watch it now:
A Message from our Founder, CEO and Professional Guide, Beks Ndlovu
We believe in the power of Responsible Tourism and we hope you support us during this time and we will offer you the same support and benefit in return.
"Africa will continue to grow and develop. The storm will end and when it does Africa will be here to welcome you with open arms."