We are pleased to announce that we have successfully been awarded the permits and licenses that allow us to open the doors of our new camp in the Khwai/Moremi Region. Originally the camp was going to be named Khwai Leadwood Under Thatch, but the lodge's authorized new name will now become Khwai Bush Camp.
Joining Khwai Tented Camp in the Khwai Region, Khwai Bush Camp is built on the banks of the Khwai River and nestled amongst a forest of sycamore and leadwood trees. Khwai Bush Camp boasts 4 standard and 2 family chalets with a family-friendly philosophy. We fondly describe this lodge as having the character of a grand, charming old lady that has undergone a total make-over.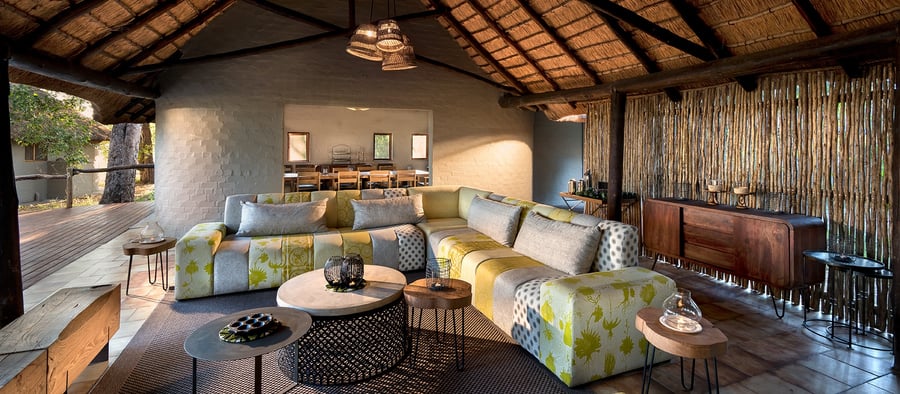 Guests of all ages will enjoy spacious and comfortable thatched accommodation and private en-suite bathrooms with views over the Khwai River and beyond into the Moremi Game Reserve. Khwai Bush Camp preserves the romance of yester-year, a simpler life in harmony with nature. From the sanctuary of a cool thatched interior and a veranda that overlooks the famed Moremi Game Reserve, one of the richest game viewing areas in Botswana, our guests are able to watch the magic of Africa unfold. The area offers varied ecosystems- from enchanted forests and undulating grasslands to lush floodplains and meandering lagoons- this is one of the most consistent areas for wildlife encounters year-round.
Khwai Bush Camp is part of the African Bush Camps collection of dedicated family camps, welcoming families with children of all ages. Our family rooms have interleading doors connecting the bedrooms, creating comfort for the whole family. Our Child Specialist Guides offer practical and educational activities for the kids and the whole family. A family safari adventure at Khwai Bush Camp is the trip of a lifetime that allows for a hassle-free holiday in Africa that is as indulgent and relaxing for parents as it is exciting, educational and fun for children.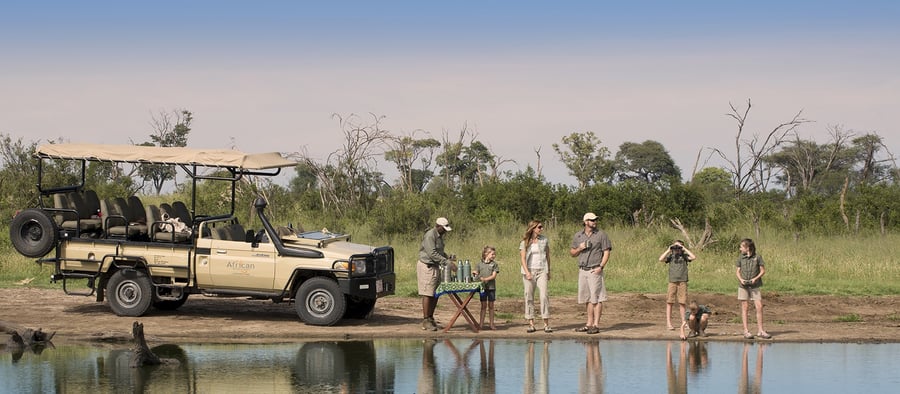 Khwai Bush Camp is part of the community-run Khwai Concession, a stone's throw away from the North Gate of the iconic Moremi Game Reserve. Since the camp is situated outside the game reserve, we have the privilege of offering guests several unique ways to experience the splendor of wild Africa. Besides the day-time drives which can feature Africa's big attractions and unparalleled predator encounters, guests are able to explore nature after sunset with a night drive. These activities, along with the guided walking safaris, allow guests to get an up close and personal experience with some of the continent's most exciting wildlife. The camp also provides the opportunity to explore the great forests of leadwood and mopane woodlands as well as open grasslands and banks of the Khwai River on foot, and by water on traditional mokoros (water levels permitting).