In 2018 David Attenborough brought to light the plight of a distinctive species in the BBC Dynasties series - 'painted wolves' also known as 'wild dogs'. The latter is a name we try to steer clear from as it associates these fascinating creatures with vermin, which is how they're often treated.
Wildlife and biodiversity are fighting a battle of space with increasing habitat loss, poaching and lack of funding. Eco-tourism combats these limitations - not only does tourism bring in funding for conservation, it also shows the value observing animals in pristine, fragile and relatively undisturbed environments.
In 2019, along with pained wolf expert Nick Dyer, we put together a unique safari where guests were able to track and spend time with this highly endangered species. Seeing them play and hunt in their natural habitat should be on the top of any safari lover's bucket-list.
Nick shares his day to day account of the incredible safari on his blog, which you can find here. We asked some of the guests what their experience was, and here's what they had to say:
Lisa Griffiths
"Thank you for such a great trip experience. I would have to say that our group had so much fun together and Nick Dyer was the best organizer and instructor I have ever worked with. He kept us all on schedule. We saw amazing things and he was a great conduit for meeting the Painted Wolves up close and personal. I do feel that his scent was remembered by the dogs, as we were able to get really close to them.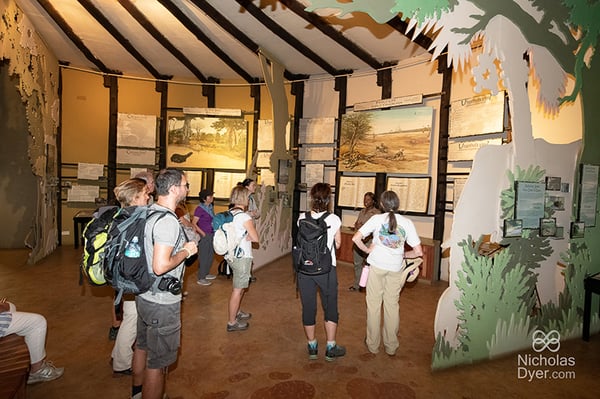 The group visited the Painted Dog Conservation Center
Henry was an excellent tracker and guide and he a great job informing us of what he was doing to track the animals, and provided insight about Mana Pools and Hwange. And Safari Logistics was the best! We were able to take one flight on a brand new Cessna plane that I wish I could have taken back to the states. Again thanks to you and all of the African Bush Camps employees who made my visit so special.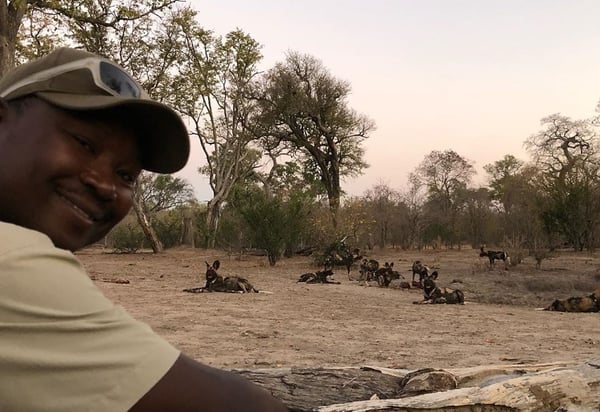 Henry Bandure
This safari was the best experience I have ever had and it is my third to Africa. Your guides Dickson Dube and Henry Bandura were very professional and made our trip. Dixon found a pangolin at night, such a rare find. Henry was an excellent tracker and kept us safe by constantly being "on guard" but at the same time he had fun with us.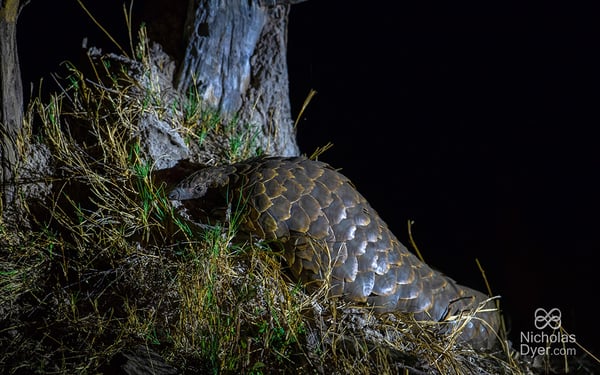 Such incredible experiences, the birth of a baby elephant, witnessing two live hunts by lions and the dogs. Without Nick Dyer, we never could have been accepted so easily by the Painted Dogs. They trust him so much the parents allowed a young pup join our group when he became bored with his pack. (At an appropriate distance) I was so happy with everything I am going to make a presentation to the Piney Woods Wildlife Society in February which will give praise and information about African Bush Camps, Nick Dyer and The Painted Dog Conservation and Painted Wolf Foundation."
Leigh & Martin Lennick
"We had a wonderful time - the accommodation, food, staff, fellow guests - met and exceeded our expectations. The animal sightings were spectacular - we saw a baby elephant being born - and having Nick there was educational, instructive and great fun. It wouldn't have been the same trip without him. I've sent you our YouTube slide show for your reference. We wish we could do the whole thing again!"
Does the idea of tracking painted wolves get your feet itching? Are you looking for a truly immersive experience in the African bush? Then this is the experience for you. Mana Pools is the best place to find painted wolves as the wildlife is habituated to seeing humans on foot. Walking increases your chances of seeing the elusive animals because they are less likely to hear you.
Nick Dyer has spent a decade in Mana Pools National Park studying and photographing the painted wolves. He will share his knowledge about the famous wild dogs showcased on the BBC's Dynasties series and how he raised over $70 000 for the conservation of the endangered species.
Join our exclusive safari, focused on tracking and photographing the painted wolves of Mana Pools, with painted wolf expert and award-winning photographer, Nick Dyer.
For more information on the Painted Wolves safaris we're running in 2021 take a look at our itinerary here.