COVID-19 is a highly infectious and contagious strain. Its long-term consequences for us as individuals continue to raise questions. All the while, its long-term impact on the international community and our environment can continue to be dramatic.
The virus has profoundly impacted the international travel and tourism demand. The hospitality industry is one of the world's largest employers. Unfortunately, it is highly sensitive to significant shocks like the current pandemic.
Many of us are interested to know how the industry will recover as international borders re-open. More importantly, how can sustainable practices, like the installation of solar energy and use of renewables, help us flourish in the "new normal"?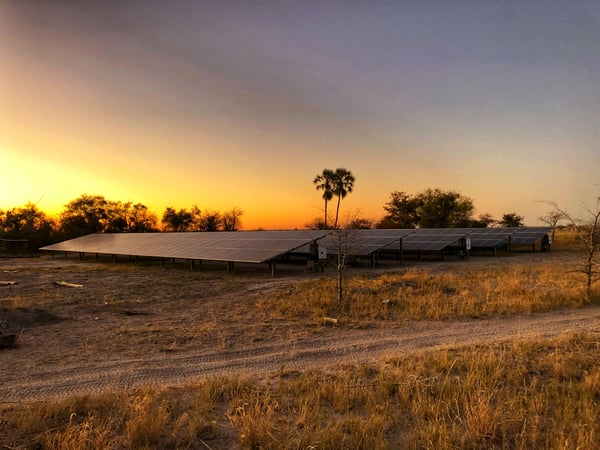 Image credit: 1Energy
Various elements feed into sustainable tourism, conservation and the protection of our wildlife, the African landscape, its people and what we, as a travel operator, offer to returning guests.
#DidYouKnow: African Bush Camps rebuilt our flagship camp, Somalisa (Hwange National Park, Zimbabwe), in 2013, taking it completely off the grid. Among others, the transition brought about the installation of solar-energised pumps that transport water to the waterholes surrounding our camps. Further down the line, we have three camps in Mana Pools (Zimbabwe), our camps at Linyanti (Botswana), and camps in the Khwai region (Botswana) that are now also off the grid.
Earlier in July 2020, our CEO and founder, Beks Ndlovu, was joined by 1 Energy's Andy Heathcote-Marks and Simon Penso of Imbue Sustainability to discuss the issue at hand. Their companies are deeply rooted in sustainability and share a common interest in preserving the environment while offering better solutions for construction and energy use by Africa tourism operators.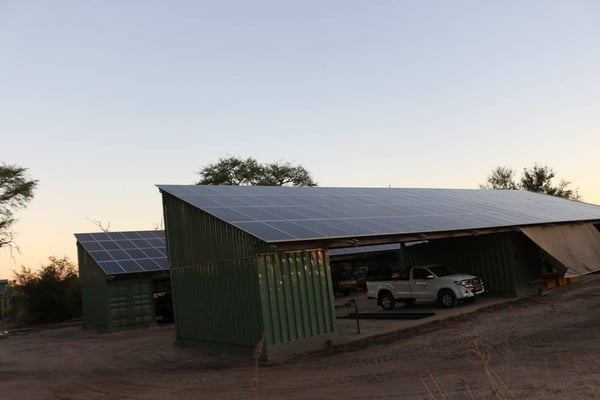 Solar panels installed at one of African Bush Camps' remote locations
During the talk, we learnt a few interesting facts about the effectiveness of solar-powered systems in relation to their sizes and power demands. According to Andy, you need to be able to accurately cater to the power consumption considering the energy demands in hospitality. It can be challenging to keep up with providing enough power for the number of appliances, and ensure the power supply is sufficient even as accommodation providers expand their offering – and this may not be sustainable.
Simon goes on to say "Simply adding renewable energy to an existing establishment does not make it efficient. This means that we need to examine the consumption to ensure it is as efficient as possible before the addition of solar power or other renewable energy sources." "It is important to break down the consumption and investigate where the underlaying inefficiencies lie, this approach applies not only to electrical energy. From these benchmarks and understanding we can create a highly effective and tailored holistic solution."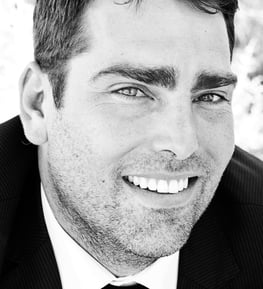 Simon Penso, founder and director of Imbue Sustainability
For tourism operators, it is just as important to keep guests informed of sustainability goals, the reasoning for the limited use of certain appliances at camps, and how this impacts efforts to being more eco-conscious.
"Benchmarking and creating new frontiers in green energy sources can be a 'black box', and there are so many variables that need to be considered", adds Simon. "It's a balancing act. It's important to keep everyone who is involved in the process informed of what is do-able within a sustainable spectrum and what can lead to a more profitable exercise in the long run."
While we can expect growth in the demand for solar and renewable energy as a resource in tourism and travel, we can also foresee a slow uptake in it. Ironically, in Europe, the speed at which its application is increasing contradicts this very reasoning. Considering the UK and Germany, in the first quarter of this year, renewable energy covered the lion's share for electricity use. This accounts for 45 percent in the UK in Q1, and 52 percent in Germany. So, it can be a paradigm shift with the current low cost of renewables in this part of the world. While the adoption of renewable and solar energy systems across the board will be smaller, it won't necessarily stall.
Safari Talks Update: Since the start of April 2020, our biweekly Safari Talks episodes have been a hit among our Facebook followers and YouTube subscribers. Crossing the year's halfway mark (yes, can you believe it?), new changes and precautionary measures are being put in place across the world in the "new normal", so too are our online interactions taking us on a different course. From July 2020, the Safari Talks schedule will stretch out into a monthly insert where we will unpack topics alongside notable professionals.
Please feel free to contact us directly or comment on this blog post if you have any fresh ideas or questions you'd like our experts address in upcoming Safari Talks episodes.
For updates on the next Safari Talk, please follow African Bush Camps' Facebook and Instagram pages and subscribe to our YouTube channel.
*Main image/banner credit: 1Energy